The UPMC Hillman Cancer Center Council, which includes 40 of Pittsburgh's prominent leaders, provides advice and support to the executive management of UPMC Hillman Cancer Center. Council members serve as ambassadors to the community to promote the work of UPMC Hillman.
Council members annually recognize faculty, who have been nominated by their peers, for their commitment to improving the understanding of cancer biology or providing compassionate patient care; and staff, who have given outstanding service to UPMC Hillman Cancer Center.
Council members also help to secure funding to support research and clinical outreach efforts, and to promote relationships between faculty and members of the business community that help to guide technology-transfer activities.
Council Members
UPMC Hillman Cancer Center Council Biographies
Sy Holzer
Chair
Sy Holzer is President of PNC Bank – Pittsburgh. He has overall client, community, and employee responsibilities, which include Corporate and Institutional Banking, Commercial Banking, and Wealth Management in western Pennsylvania. He also oversees financial services relationships with all large government entities, higher education institutions, health care organizations, and labor unions throughout the ten-county Southwestern Pennsylvania market. He also has corporate-wide responsibility for all international labor unions.
Mr. Holzer joined the bank in 1971 and has held various executive positions in corporate and retail banking. He was named President of PNC Bank – Pittsburgh in May 1997 and is Co-Chair of the PNC Management Committee.
Active in the community, Mr. Holzer is Chairman of the UPMC Hillman Cancer Center Council. He was appointed by Pennsylvania's governor to serve on the Board of Trustees of the University of Pittsburgh. He serves on the Board of Visitors for the Katz Graduate School of Business and the School of Pharmacy, and Board of Visitors for Health Sciences at the University of Pittsburgh. He also serves on the Board of the Children's Hospital Foundation and is a member of the Executive Committee. Additionally, he serves on the Boards of Directors of the Bethany Board of Trustees, The Pittsburgh Opera, Fred Rogers Foundation, and the Pittsburgh History & Landmarks Foundation. He is also Chairman of the Strategic Investment Fund. He was appointed to the Pennsylvania Supreme Court Judiciary Advisory Council by the Chief Justice and was named Vectors/Pittsburgh Man of the Year in Finance. In addition to Mr. Holzer's many awards and recognitions, he was also honored with the Art Rooney Humanitarian Award for public service.
Mr. Holzer is a graduate of Duquesne University, where he received a Bachelor of Science Degree in Economics. He is a graduate of the Stonier Graduate School of Banking at Rutgers University and the University of Pittsburgh Katz Graduate School of Business – Management Program for Executives. Since 2002, Mr. Holzer has hosted a monthly radio show, The PNC Business Journal, which features key executives and community leaders throughout the region.
Elsie Hillman (In Memoriam)
Elsie Hillman was deeply involved in Pennsylvania's civic, political, and cultural activities and was a driving force in local, state, and national politics. As chair of the Elsie H. Hillman Foundation, she devoted her efforts and resources to hospitals, schools, cultural organizations, public broadcasting, and organizations addressing social issues.
Mrs. Hillman served as a principal member of the Republican National Committee for more than 20 years, with a particular interest in organized labor and Pittsburgh's many ethnic groups. The generosity and dedication of Mrs. Hillman and her husband, Henry, have had tremendous impact in Pittsburgh and western Pennsylvania. The organizations benefiting from their involvement include the UPMC Hillman Cancer Center, Carnegie Museums of Pittsburgh, the Pittsburgh Symphony Society, WQED Multimedia, the Redevelopment Authority of Pittsburgh, the Allegheny Conference, UPMC Children's Hospital of Pittsburgh, the White House Endowment Fund, Shadyside Hospital Foundation, the Urban League of Pittsburgh, and the University of Pittsburgh.
Mrs. Hillman attended the Ellis School, graduated from the Ethel Walker School, studied at Westminster Choir College, and was awarded eight honorary degrees in recognition of her outstanding contributions to society.
Mrs. Hillman passed away on August 4, 2015 at the age of 89, survived by her husband, four children, nine grandchildren and fourteen great-grandchildren.
Curtis Aiken, Sr.
Curtis Aiken is the founder, president, and CEO of ProTech Compliance, a developer of revolutionary, customer-driven software solutions that optimize workflow processes in health care, financial, and academic environments. Previously, he served as CEO of eSGS and as director of marketing for the Cameron Coca-Cola Company.
Mr. Aiken is an avid supporter of several community groups in the Pittsburgh region. He serves on the boards of the Urban League of Greater Pittsburgh, the YMCA Metro Board, the Juvenile Diabetes Fund, and the Intergovernmental Cooperation Authority, which oversees the city's finances. Mr. Aiken received his bachelor's degree in communications from the University of Pittsburgh, where he also excelled as a four-year starter and letter winner on the men's basketball team from 1983 to 1987.
Thomas J. Balestrieri
Tom Balestrieri, president and CEO of The Buncher Company, has been employed with the company since 1963 where he began his career at the Company's Terminal and Warehousing Division in Leetsdale, PA. Mr. Balestrieri advanced within the company holding various titles before being elected President in 1990. He was named CEO following the passing of the company's founder in 2001. Presently, he chairs the Board of Directors of the company and sits on the board of The Jack Buncher Foundation.
Tom is responsible for guiding The Buncher Company's continuing expansion and growth within its philosophical framework established more then 50 years ago. The company enjoys an excellent reputation of proven ability and integrity as well as giving back to the communities on which the footprint of the company is present. The company has recently begun to take their expertise into new areas of businesses such as hotel, resort and residential development while continuing to grow its investments in Pittsburgh and the surrounding counties.
In 2004, he joined the Council to be a part of the good work being done by UPMC Hillman Cancer Center. Mr. Balestrieri feels the Council provides the perfect vehicle to give back to the community at large while fighting this dreadful disease that has touched so many.
Mr. Balestrieri and his wife Ann enjoy weekends in the Laurel Highlands, spending time with their children and grandchildren and the various arts so readily available in the area.
G. Nicholas Beckwith III
Nick Beckwith is the chairman and chief executive officer of Arch Street Management, LLC, in Monroeville, Pa. He is active in the community and is chairperson of the UPMC board of directors. He also sits on the boards of the University of Pittsburgh, Brown University's Advisory Council on Biology and Medicine, Chatham University, and the Claude Worthington Benedum Foundation, and is an emeritus trustee of Shady Side Academy. A 1967 graduate of Brown University, Mr. Beckwith is a life-long resident of Pittsburgh. He and his wife, Dotty, have two sons and three granddaughters.
James S. Broadhurst
Jim Broadhurst is Jim Broadhurst is chairman of Eat'n Park Hospitality Group, a provider of diversified food services to nearly 200 facilities throughout the mid-Atlantic region. He joined Eat'n Park as executive vice president and treasurer in 1973, following a seven-year career in commercial banking with PNC Bank. He was elected president of Eat'n Park Restaurants in 1975 and nine years later became chairman and chief executive officer.
Mr. Broadhurst is actively involved in the western Pennsylvania community, serving on numerous boards and committees. Currently a trustee of Penn State University, he previously served as the chairman of the board and chaired the university's capital campaign, which raised nearly $1.4 billion. He also sits on the board of the Milton S. Hershey Medical Center, the Baptist Homes Foundation, the Executive Advisory Council of Special Olympics, USA Track & Field Foundation, and is an emeritus director of the National Restaurant Association. Mr. Broadhurst previously served on the boards of National City Corporation and the Allegheny Conference on Community Development, and was chairman of the boards of The Pittsburgh Foundation, Children's Hospital of Pittsburgh, and the United Way of Allegheny County.
Mr. Broadhurst has earned numerous awards for his professional and civic accomplishments, including an honorary doctorate from Robert Morris University; the Keystone Award; the National Kidney Foundation Gift of Life Corporate Award; the American Red Cross Humanitarian Award; the Golden Achievement Award from Junior Achievement; the Man of the Year Award and the Richard S. Caliguiri Award, both from Vectors/Pittsburgh; the Pennsylvania Restaurant Association's Restaurateur of the Year Award; and was named the hospitality executive of the year by the Penn State Hotel and Restaurant Society.
A 1965 graduate of Penn State University, Mr. Broadhurst was named the University's 1994 alumni fellow by the College of Health and Human Development. He received the 1997 Distinguished Alumnus Award from Penn State, and was chosen to serve as the school's Conti Distinguished Professor in 1999. Mr. Broadhurst holds a master's degree in business administration from the University of Pittsburgh's Katz Graduate School of Business, which honored him with the Distinguished Alumnus Award and as a Legacy Laureate.
Together with his wife, Suzy, he was the recipient of the "For Love of Community" Award from WQED, the Persons of Vision Award from the Pittsburgh Blind Association, the B'nai Zion Humanitarian Award, and the Art Rooney Award from the Catholic Youth Association.
Mr. Broadhurst is a native of Titusville, Pa., and a member of the Titusville High School Sports Hall of Fame. He and Suzy's three sons all work for Eat'n Park Hospitality Group.
Frank Coonelly
Frank Coonelly is president of the Pittsburgh Pirates and is responsible for the day-to-day operations of the organization. In this role, Mr. Coonelly leads the Pirates' senior management group and is accountable for the organization's success both on and off the field.
Prior to joining the Pirates, Mr. Coonelly served as senior vice president and general counsel of labor in the Office of the Commissioner of Baseball, where he negotiated and administered collective bargaining agreements with the Major League Baseball Players Association and the World Umpires Association. Mr. Coonelly led a staff of attorneys who represented the commissioner and the 30 clubs in the litigation and arbitration of labor disputes, and provided contract and economic advice and counsel to the 30 clubs.
Mr. Coonelly practiced labor and employment law as a partner in the Washington, D.C. office of Morgan, Lewis & Bockius before joining the commissioner's office. A large part of his practice consisted of the representation of Major League Baseball as outside labor counsel. In that role, Mr. Coonelly assisted the Commissioner of Baseball in collective bargaining and litigation matters. He also represented several individual clubs, including the Minnesota Twins, Chicago Cubs, Montreal Expos and Atlanta Braves, in salary arbitration matters.
He is a graduate of Penn State University and earned his law degree from Catholic University Law School. He serves on the boards of Pirates Charities, Allegheny Conference, Riverlife Task Force, Visit Pittsburgh, and serves on the advisory board for the U.S. Army Recruiting Battalion–West and as the revenue chair for the March of Dimes 2010 March for Babies. He and his wife Debbie have four children.
Randall L. Crawford
Randall Crawford is senior vice president of EQT Corporation, president of EQT Midstream, Distribution and Commercial, and a director and executive vice president of the general partner of EQT Midstream Partners, LP. He is responsible for executing an aggressive growth strategy for EQT's natural gas midstream, distribution, and production marketing companies operating in the rapidly growing Marcellus natural gas supply region. In addition, Mr. Crawford oversees all commercial, regulatory, operations, and project development functions of EQT Marketing; EQT Gathering Inc.; Equitrans Interstate Pipeline; and Equitable Gas Company. Previously, Mr. Crawford was vice president of EQT and president of Equitable Utilities. He also served as vice president and president of Equitable Gas for two years. Prior to joining EQT, Mr. Crawford held various financial and regulatory management positions with Consolidated Natural Gas Company in Pittsburgh. He started his career with Price Waterhouse Utility Services Practice. Mr. Crawford also is a licensed Certified Public Accountant.
Mr. Crawford serves on the board of directors for the American Gas Association, the Energy Association of Pennsylvania, the West Virginia Oil and Natural Gas Association, the Interstate Natural Gas Association of America, and the Urban League of Greater Pittsburgh. He is also a member of the UPMC Hillman Cancer Center Council, and a trustee of West Virginia Wesleyan College.
Nicholas J. Deluliis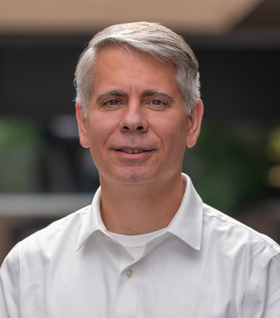 Nicholas J. DeIuliis has served as a Director and the Chief Executive Officer and President of CNX Resources Corporation since May 2014. Mr. DeIuliis has more than 30 years of experience with the Corporation. He is a member of the Board of Directors of the University of Pittsburgh Cancer Institute. Mr. DeIuliis is a registered engineer in the Commonwealth of Pennsylvania and a member of the Pennsylvania bar.
Douglas P. Dick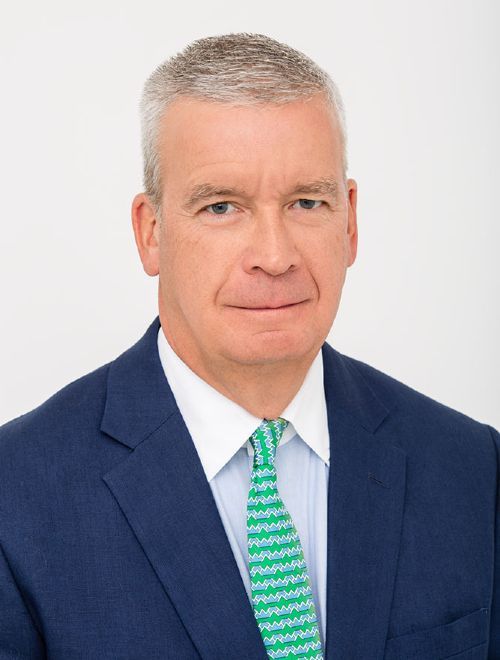 Douglas Dick is chairman and CEO of Dick Building Company, a construction management and general contracting firm he launched in 2008.
Previously, Mr. Dick held the position of co-chairman at Dick Corporation. In his 35-year tenure with the company, Mr. Dick also served as treasurer, senior vice president of marketing, and president. Mr. Dick led many of the company's business development initiatives, including the diversification of its service offerings and an expansion into new markets across the United States, Caribbean, and Micronesia.
Mr. Dick has strong ties to the Pittsburgh community. He is a member of the Board of Trustees at the Children's Hospital of Pittsburgh of UPMC and The Children's Hospital of Pittsburgh Foundation. He is also on the Board of Directors of the Eye & Ear Institute of Pittsburgh, the UPMC Hillman Cancer Center, and the Pittsburgh Civic Light Opera. Mr. Dick served as chairman of the board at the Children's Museum of Pittsburgh and was a board member at Point Park University. He is also a past president of the Board of Directors for the Master Builders Association of Western Pennsylvania, and is a former member of the Construction Industry Roundtable.
Mr. Dick attended Nathaniel Hawthorne College in Antrim, N.H. and Robert Morris University in Pittsburgh.
George A. Fechter
George Fechter manages Fechter Holdings, a portfolio of investments in privately held companies involved in engineering and contracting services and health care information technologies.
He has been active in the community for years, serving on many boards, including Manchester Bidwell Corporation, Eye and Ear Foundation of Pittsburgh, McGowan Institute for Regenerative Medicine, and Carnegie Mellon's Center for Entrepreneurial Studies.
Mr. Fechter received his bachelor's degree from Valparaiso University and master's from Duquesne University. He also received an honorary doctorate from Concordia College in Bronxville, N.Y.
Chip Ganassi
Chip Ganassi has been a fixture in the auto racing industry for over 25 years and is considered one of the most successful and innovative owners in the sport. Currently, his teams include two cars in the NASCAR Sprint Cup Series, two in the IZOD IndyCar Series, and one Daytona Prototype in the Rolex GRAND-AM Sports Car Series.
In 2010, Mr. Ganassi's teams turned in a historic season by setting an organizational record with 19 wins across three touring series, including victories in all three crown jewels of racing — the Daytona 500, the Indianapolis 500, and the Brickyard 400. Mr. Ganassi is the only team owner in history to win all three. His teams also won both the IZOD IndyCar Series and the GRAND-AM Rolex Series championships.
Following a strong career as a driver, Mr. Ganassi created his own Indy car team in 1990. He established a partnership with Target, which continues to this day. He also has partnerships with Bass Pro Shops and McDonald's, among others. Mr. Ganassi's open-wheel teams have amassed eight championships and more than 80 wins — including three in the Indianapolis 500, 13 championships and 145 victories. His NASCAR teams have 16 wins, including one in the Daytona 500, one in the Brickyard 400, and a trip to the Chase for the NASCAR Sprint Cup. He manages his teams from two state-of-the-art race shop facilities in Indianapolis and Concord, N.C., and a corporate office in Pittsburgh.
A graduate of Duquesne University, Mr. Ganassi was formerly part owner of the Pittsburgh Pirates, and is a strong supporter of St. Jude Children's Research Hospital, to which his teams have donated over $500,000.
Thomas B. Grealish
Tom Grealish is president of Henderson Brothers, Inc., a leading independent insurance and risk management agency established in Pittsburgh in 1893. In this role, he manages virtually all of the firm's day-to-day business operations and is responsible for executing the company's strategic planning initiatives. He provides expert insurance consultation in the areas of business development, workers compensation, employment practice issues, and health care.
Mr. Grealish is a graduate of Duquesne University and holds an Insurance Industry certification. He is president of the Mario Lemieux Foundation and chairman of the Mario Lemieux Celebrity Golf Invitational, and is on the board of directors of the Pittsburgh Penguins, Duquesne University, the Pittsburgh Downtown Partnership, as well as a council member of UPMC Hillman Cancer Center.
I. N. Rendall Harper Jr.
I. N. Rendall Harper Jr. is an instructor in the Steppingstones Program at Carnegie Mellon University (CMU), where he teaches 4th through 6th grade students how to trade stocks and options online. Prior to this position, Mr. Harper founded American Micrographics Company, Inc. (AMC), a technology company with the objective of providing technology for the efficient storage and quick retrieval of business records, in 1977.
With a Bachelors of Arts degree in psychology from Duquesne University, Mr. Harper previously worked as a sales consultant at IBM Data Processing Division, where he worked on the team that sold the first time-sharing computer to CMU and UPMC. In addition, he was director of Shared Computer Service at Shared Medical Systems and was chairman of the Sport and Exhibition Authority during the period of construction of PNC Park, Heinz Field, and the new David L. Lawrence Convention Center.
Mr. Harper has been a member of several boards of directors, including the Federal Reserve Bank, Pittsburgh from 1988 – 1989 and the 4th Federal Reserve Banks, Cleveland, from 1990-1996. Currently, Mr. Harper sits on the board of directors for the Art Institute of Atlanta and the Art Institute of Pittsburgh, in addition to the UPMC Hillman Cancer Center Council.
William H. Isler
William H. Isler is president of The Fred Rogers Company. Prior to joining The Fred Rogers Company in March of 1984, he was with the Pennsylvania Department of Education beginning in 1976 where he was the executive assistant to the secretary of education, commissioner of basic education, and senior program advisor for early childhood education.
Mr. Isler is a member of the board of the Pittsburgh Public Schools and also serves on the boards of the Carnegie Museums of Pittsburgh, Steeltown Entertainment, and The Grable Foundation. He also serves on the executive committee of the Council of Great City Schools and is a member of the board of the National League of Cities Institute for Youth, Education, and Families.
Mr. Isler has been an elementary school teacher, daycare teacher, and administrator of a multi service program for children. He completed his undergraduate studies at Saint Vincent College and graduate studies at the University of Pittsburgh. He is married and the father of an adult son.
William Kassling
Bill Kassling is lead director of Wabtec Corporation, a leading manufacturer of a broad range of products for locomotives, freight cars, and passenger transit vehicles. Prior to his current role, he served as president and CEO in 1990, when he and other management purchased the company from American Standard Incorporated, and again in 2004. In addition, Mr. Kassling was chairman of the board until May 2013.
Between 1978 and 1984, before purchasing the company, Mr. Kassling served as vice president of Strategic Planning and Development, and later, vice president, group executive, of the Building Specialties Group. Continuing his career at American Standard Incorporated, Mr. Kassling spent six years overseeing its operations as vice president and group executive of the Railway Products Group.
Mr. Kassling held various operating and strategic planning positions from 1974 to 1978 with Clark Equipment Company. In addition, he was an early member of the Boston Consulting Group, served as an officer in the United States Navy, and was a first line supervisor in machining and assembly for Parker Hannifin Corporation.
Mr. Kassling holds a Master of Business Administration degree from the University of Chicago and a Bachelor of Science degree in industrial management from Purdue University in West Lafayette, Ind. He also received an honorary doctoral degree from Purdue University in 2005.
In addition to Wabtec, Mr. Kassling is a board member of Parker Hannifin Corporation, the Pittsburgh Penguins, and the Texas Rangers. Mr. Kassling is also a member of the UPMC Hillman Cancer Center Council.
Mr. Kassling served as a board member with Aearo Corporation Commercial, Intertech, Dravo, Scientific Atlanta and SmartOps Corporation. He is also a former trustee of Shadyside Academy, La Roche College, the advisory board of the Krannert School of Business of Purdue University, and the Historical Society of Western Pennsylvania.
Mario Lemieux
Mario Lemieux achieved yet another first in his Hall of Fame career in 2009 when he became the first person to win a Stanley Cup as both an owner and a player. The Penguins' cup championship fulfilled a dream Mr. Lemieux began in September 1999, when he led a group of investors who brought the franchise out of bankruptcy.
Even before defeating Detroit in the 2009 Stanley Cup final, Mr. Lemieux and co-owner Ron Burkle had established themselves as one of the premier ownership groups in the NHL, winning praise for their off-ice business accomplishments as well as the positive, player-friendly atmosphere on the hockey side. The Penguins have sold out a team-record 118 straight games; sold out every suite at Mellon Arena for two straight seasons; and established records for local television ratings, merchandise sales, and website hits. The Penguins also were named the fastest-growing brand in the NHL by Forbes Magazine, and the team ranked No. 3 in fan relations in all of professional sports in a survey conducted by ESPN The Magazine.
The new Consol Energy Center, currently under construction across the street from Mellon Arena, is another gleaming achievement of the Lemieux-Burkle era. After a lengthy quest for a new building that would ensure the team's long-term future in Pittsburgh, the owners reached agreement on a new arena deal with Pennsylvania Governor Ed Rendell, Allegheny County Executive Dan Onorato and Pittsburgh Mayor Luke Ravenstahl in March 2007.
From 1984 to 1997 and 2000 to 2006, Mr. Lemieux won six league scoring titles, three MVP trophies and two Conn Smythe Trophies as playoff MVP. As team captain, Mr. Lemieux led the Pittsburgh Penguins to two Stanley Cups in 1991 and 1992. As a center iceman, he dominated play for parts of three decades despite a series of medical setbacks, including multiple back surgeries and a battle with Hodgkin's disease. He retired in 2006 as the No. 7 all-time scorer in NHL history with 1,723 points. He also ranked eighth all-time in goals (690) and 10th in assists (1,033).
In addition to his hockey accomplishments, he continues to oversee the Mario Lemieux Foundation for cancer research and neonatal research, and hosts its celebrity golf tournament, which has raised more than $8 million for charity. Mr. Lemieux and his wife, Nathalie, live in Sewickley with their four children.
Kevin McClatchy
Kevin McClatchy is the former owner, chief executive officer, and managing general partner of the Pittsburgh Pirates. In 1996, he became the youngest owner in Major League Baseball when he organized a group of civic-minded individuals and local corporations to save the franchise and keep it in Pittsburgh.
During his tenure with the Pirates, Mr. McClatchy held leadership roles in Major League Baseball, serving as a member of the Executive Council, Blue Ribbon Task Force, and Labor and International Committees. He was the driving force behind the construction of PNC Park, ranked by several national publications as "the best ballpark in America," and helped score Pittsburgh' hosting duties for the 2006 All Star Game and Extravaganza, which still serves as a benchmark for Major League Baseball's crown jewels. He was named by Sports Business Journal as one of America's top "Forty Under 40" for three years (1999-2001), and is a member of the publication's Hall-of-Fame.
Mr. McClatchy has been active in many community organizations, including serving as 2002 chairman of the Greater Pittsburgh Council Boy Scouts of America "Scouting for Food" program; co-chairman of the 2002 Field of Dreams Gala to benefit Children's Hospital of Pittsburgh of UPMC; and honorary co-chairman for the MDA "Muscle Team" event at PNC Park in 2006.
Included in his numerous awards for contributions to the Pittsburgh community are his induction into the western Pennsylvania Sports Hall of Fame in 2008; the Distinguished Leadership Award from the Southwestern Pennsylvania Chapter of the American Red Cross in 2006; and roasts in his honor by the Pittsburgh Chapter of Big Brothers/Big Sisters in 2004 and the Diocese of Pittsburgh's Northside Schools in 2002. He was honored by the Anti-Defamation League as its Man-of-the-Year, receiving the American Heritage Award in 2001; by the Pittsburgh Post-Gazette at the annual Dapper Dan dinner in 2000; and by Vectors/Pittsburgh as its Man-of-the-Year in 1999.
Mr. McClatchy is currently the Chairman of the Board of The McClatchy Company and serves on the boards of the Extra Mile Education Foundation; Willie Stargell Foundation; Newman Wine & Spirits; Celsense, Inc.; and Civic Science. He received his bachelor's degree in political science from the University of California at Santa Barbara and is on the university's board of trustees.
David J. Malone
David Malone is president and chief executive officer of Gateway Financial, which he helped found in 1982. An expert in one of the most elite insurance niches, Mr. Malone has sophisticated insight and experience in all areas of financial, benefits, and generational wealth planning for individuals having net worth of $10 million or more, and is adept at the design and funding of executive benefits for both public and private companies. He is a member of various industry associations and has been a frequent speaker at industry gatherings.
Outside of Gateway Financial, Mr. Malone is heavily involved in the community on local, regional, and state levels. In 2004, Mr. Malone was appointed by the Governor of Pennsylvania as chairman of the state's Workforce Investment Board, after serving for four years as chairman of the Three Rivers Workforce Investment Board for Pittsburgh. Mr. Malone also serves as Chairman of YouthPlaces, and is on the boards of directors of FNB Corp. and the Western Pennsylvania Surgery Center, and is a trustee of Robert Morris University and the Jewish Healthcare Foundation.
In addition to these positions, Mr. Malone is a board member of United Way of Allegheny County, serving as chairman of the Development Committee, Greater Pittsburgh Chamber of Commerce, Pittsburgh Technology Collaborative, Pittsburgh Parks Conservancy, Pittsburgh Opera, Youth Crime Prevention Council, Youth Futures Commission, and the Pittsburgh Public Schools Task Force Reform Committee. Mr. Malone is also a board member of the Allegheny Conference on Community Development, where he serves on their Workforce Quality and Personnel and Compensation Committees. Additionally, Mr. Malone is involved in various real estate and other projects including hotel and multi-use properties and operating companies.
A native of Pittsburgh, Mr. Malone is a graduate of Allegheny College with a degree in economics and later earned the Chartered Life Underwriter (CLU) and Chartered Financial Consultant (ChFC) designations from American College. Mr. Malone and his wife, Nancy, live in Gibsonia and have three children.
Susan P. McGalla
Susan McGalla is a retail consultant in the retail and financial industries. She is the former president and chief merchandising officer of American Eagle Outfitters (AEO), Inc, and served in that capacity from 2007 through 2009. She was responsible for the design, marketing, revenues, and performance for the entire corporation, including four brands and the e-commerce business. During her tenure, Ms. McGalla led the development and launch of aerie and 77 kids, two start-up brands. From 2003 to 2007, she was president and chief merchandising officer of the AE Brand, during which she led revenue growth from $1 billion to $3 billion. Ms. McGalla served in a variety of management positions with AEO, Inc, from 1994 to 2003. Before joining AEO, Inc., she spent eight years in various merchandising and management positions in the department store retail sector
Ms. McGalla serves on the boards of HFF, Inc., a public commercial real estate intermediary and the University of Pittsburgh, and was formerly on the executive committee and board of directors for the Allegheny Conference on Community Development. She holds a bachelor's degree from Mount Union College.
Katie McSorley
Katie McSorley is executive vice president of Euro RSCG Magnet, a public relations firm that challenges conventional public relations tactics, bringing new ideas and media-neutral solutions to clients.
In 25 years of marketing public relations business, Ms. McSorley has become a champion of applying a strategic brand integration process to the development of public relations programming. She has worked with such companies as Nestle, Stouffer's, Jenny Craig, Heinz, GNC, Bayer, Transitions Optical, PPG Industries, Johnson & Johnson, PerkinElmer, Kaldewei, Alcoa, and Oncology Nursing Society.
A graduate of Manhattanville College with a Bachelors of Science in English, Ms. McSorley offers her communication and business skills to the community through board involvement in the Parental Stress Center, Arthritis Foundation, American Heart Association, and the Pittsburgh Athletic Association. Ms. McSorley is also active in her chapter of the Public Relations Society of America, having served as president and board officer. She has received the Public Relations Executive of the Year Award from the Business Marketing Association.
David Morehouse
David Morehouse currently is president of the Pittsburgh Penguins NHL sports franchise and will become chief executive officer in September 2010. In his current role as team president, Morehouse oversees ticket sales, marketing, corporate sales, communications, and brand development, and represents the team in corporate relations, governmental affairs, and future development of the former Mellon Arena site.
Since being named president in 2007, Morehouse has helped guide the team to unprecedented growth on the business side, including selling out every game for three straight seasons – a streak that is now at 166 games and counting. The Penguins also lead the NHL In local television ratings, website hit, and merchandise sales and were ranked 3rd in all of professional sports in fan relations by ESPN the Magazine. Under his leadership, all suites and club seats in the new CONSOL Energy Center were sold out more than a year before the new facility was scheduled to open.
Morehouse came to the Penguins in December 2004 as a Senior Consultant on the new arena project, bringing with him extensive national experience in political decision-making, strategic planning, and project development.
He served as senior adviser to the John Kerry for President campaign in 2004, traveling on the campaign plane and serving as Sen. Kerry's traveling chief of staff. He worked in the Clinton-Gore White House, at the Pentagon, and on Capitol Hill during much of the 1990s, including a stint as senior counselor and trip director for Vice President Al Gore from 1999-2001. Overall, he worked on four presidential campaigns.
A native of Pittsburgh's Beechview community, Morehouse attended the Community College of Allegheny County and Duquesne University, and received his master's degree in public administration from the Harvard University John F. Kennedy School of Government. He is active in many community organizations and serves on several boards, including YMCA of Greater Pittsburgh and Hill House Association.
He and his wife, Vanessa, have three children, and live in Bell Acres.
Lance Ruttenberg
Mr. Ruttenberg is President and Chief Executive Officer for American Textile Co. and a member of the Board of Directors. American Textile is a 3rd generation privately held manufacturer and distributor of utility bedding products for North American retailers. The company currently has operations in Tifton, Georgia; Dallas, Texas; Salt Lake City, Utah; New York, New York; El Salvador, Central America; and Shanghai, China in addition to its corporate office and operation in Duquesne, PA.
Lance is a member of the Board of Trustees of the Children's Hospital of Pittsburgh Foundation and serves on the Foundation's Finance and Investment Committee. He is also a member of the Foundation's Strategic Planning Task Force. He is an alumni and member of the Board of Trustees of Shady Side Academy where he sits on the Campaign Steering Committee.
Lance is a graduate of Tulane University and holds an MBA from the University of Pittsburgh Katz School of Business. Lance and his wife, Nicole, reside in Fox Chapel with their three daughters, Elle, Reese and Brooklyn.
Eugene J. O'Sullivan
Eugene O'Sullivan is vice president and chief financial officer of the Elliott Group, a global manufacturer of large compressors and steam turbines with its domestic headquarters located in Jeannette, Pa. He has spent his entire career in the Pittsburgh business community, beginning as a certified public accountant with Schneider Downs & Co. He was chief financial officer of Joy Manufacturing Co. and the Conair Group, Inc., before joining Elliott in 2004.
Mr. O'Sullivan serves as president of the board of Pittsburgh Irish and Classical Theatre. He is a former member of the board of Financial Executives International (Pittsburgh), the Foundation for Indiana University of Pennsylvania, and chair of the FIUP Investment Committee. Mr. O'Sullivan resides in Pittsburgh's Squirrel Hill neighborhood with his wife, Sandy.
Susan Santa-Cruz
Susan Santa-Cruz provides a full range of services in public relations events management and advertising through her company, Santa-Cruz Communications LLC. Her company handles a wide array of assignments including original concept design, advertising, public relations, promotional activities and executions for many major events, such as the opening of the Pittsburgh International Airport, the Pressley Ridge Ice Cream Sundae, the Pittsburgh Wine Festival, and the opening of the David L. Lawrence Convention Center. She has served a wide range of clients including a Big Four accounting firm, a major Pittsburgh newspaper, an international law firm, financial services organizations, educational institutions, health care facilities, a professional society, retail stores, and consultants.
She is active in the community and serves on numerous community boards including the UPMC Hillman Cancer Center, Winchester Thurston School, the Pittsburgh Cancer Council, the Health Research and Services Foundation, and Planned Parenthood. She is currently a director of MedRespond LLC, a company licensing CMU-developed technology. She is a graduate of Vassar College in Poughkeepsie, NY.
Daniel H. Shapira
Daniel Shapira of Marcus & Shapira LLP, serves as the principal outside corporate counsel to one of the nation's largest private companies. He is frequently retained by companies to consult on complex commercial transactions and confidential internal investigations. He has litigated numerous complex commercial matters, including antitrust, securities fraud, insurance, and labor matters.
Mr. Shapira served as a Deputy Attorney General and head of the Pennsylvania Crime Commission from 1972 to 1974. Subsequently, he served as an Assistant U.S. Attorney for the Western District of Pennsylvania from 1974 to 1979 and was appointed the Chief of the White Collar Crime Division. During his tenure in the United States Attorney's Office, he was recipient of the Department of Justice Outstanding Performance and Special Achievement Awards and received commendations from the director of the Federal Bureau of Investigation as a result of his successful prosecution of several sensitive, high-profile corruption cases.
Rebecca C. Snyder
Rebecca C. Snyder has been an active and committed member of the Pittsburgh, Pennsylvania community for 30+ years. Born and raised in the Churchill area of the city, Rebecca and her family have been committed to keeping Pittsburgh vital through their support of numerous local charities, which include The University of Pittsburgh, Hillman Cancer Center, Children's Hospital of Pittsburgh, The Children's Home, Carnegie Mellon University, Point Park University, Robert Morris University, Duquesne University and Seton Hill University.
Since its inception in 1984, Rebecca has served as the Managing Partner of Franco Associates, L.P (Franco), an industry leader in commercial masonry construction headquartered in Pittsburgh. Franco, a certified Woman Business Enterprise (WBE) in Pennsylvania, New York and West Virginia has played an integral role in reshaping the skyline of the tristate region. Under Rebecca's leadership, Franco has been the recipient of numerous awards for masonry skill and craftsmanship.
Rebecca values the city's rich cultural history and is a passionate Pittsburgh sports fan.
Her two children, Zachary and Sydney, were born and raised in Squirrel Hill.
Tom VanKirk
Thomas VanKirk is executive vice president, chief legal officer, and secretary for Highmark. Previously, he served as chairman and CEO of Buchanan Ingersoll & Rooney PC, one of the largest law firms in the United States. In addition to his managerial responsibilities, Mr. VanKirk was a practicing litigator and served as corporate advisor to many Fortune 1,000 companies. Having been selected by his peers for inclusion in the 2006-2012 The Best Lawyers in America, Mr. VanKirk is frequently on the forefront of applying practical and innovative solutions in the legal profession and the civic community.
Mr. VanKirk serves on many charitable and civic committees and boards, including the Executive Committee of the Pittsburgh Cultural Trust, the Pennsylvania State Economy League and the Pennsylvania Business Council. He is a member of the Board of Trustees of the University of Pittsburgh and the YMCA of Greater Pittsburgh, as well as a member of the board of the United Way of Allegheny County.
He is a graduate of Bucknell University and received his Juris Doctorate degree cum laude from Pennsylvania State University's Dickinson School of Law in University Park.
Jack Wagner
Jack Wagner is the director of Pittsburgh Hires Veterans, an organization that provides one-on-one support to U.S. military veterans and current service members in search of education, training and employment opportunities. Mr. Wagner served as Pennsylvania's 50th auditor general from January 2005 to January 2013, bringing three decades of public service to this role. Prior to being elected auditor general, Mr. Wagner served in the state senate from 1994 to 2005. He also was a 10-year member of the Pittsburgh City Council, representing the Beechview neighborhood, and served as Pittsburgh City Council president from 1990 to 1993.
A veteran of the U.S. Marine Corps, Mr. Wagner received the Purple Heart and other military commendations while serving in the Vietnam War from 1966 to 1968. Following his military service, Wagner graduated from Indiana University of Pennsylvania in 1974 with a degree in safety management.
Mr. Wagner also belongs to many professional and community organizations. He is chairman of the Genesis-Riverside Run for Adoption and sponsors his own charity golf outing for hospitalized military veterans.
In addition to the UPMC Hillman Cancer Center Council, Mr. Wagner has been an active member of several boards in the Pittsburgh area, including Visit Pittsburgh, the Heinz History Center, the Obediah Cole Foundation, the Vietnam Veterans Leadership Program, and Sharing and Caring Inc. He also is a member of the German American National Congress, Italian Sons and Daughters of America, Knights of Equity, Ancient Order of Hibernians, Lions Club, Elks Club, and Moose Club. Mr. Wagner also belongs to the American Legion, Veterans of Foreign Wars, and Disabled American Veterans. He received the Veteran of the Year award from the Vietnam Veterans Leadership Program and the Outstanding Legislators Award from the Pennsylvania Veterans of Foreign Wars.
Mr. Wager resides in his hometown of Beechview, where he lives with his wife Nancy and children Luke and Sara.