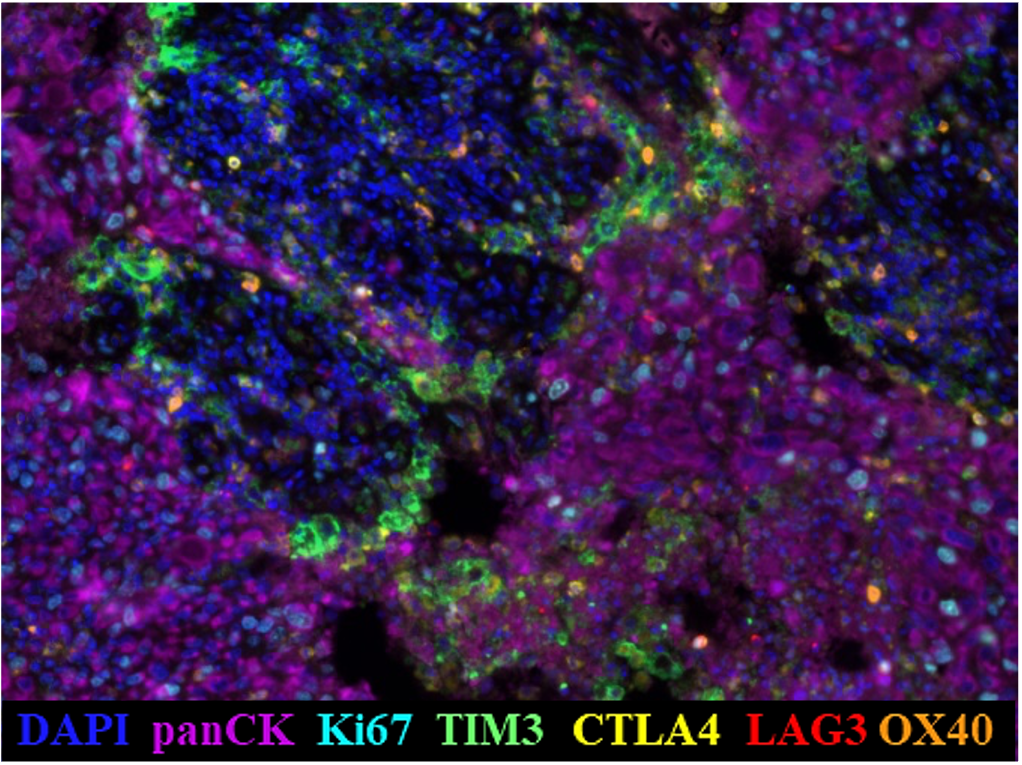 Multiplexed immunofluorescence (mIF) is a rapidly growing technology and is in high demand for its ability to evaluate cellular interactions while retaining the tissue architecture in a single tissue section. The Translational Pathology Imaging Laboratory (TPIL) permits interrogation of protein biomarkers in tissue through next-generation, quantitative histopathologic technologies.
Multispectral imaging provides superior image quality through signal amplification and simultaneous removal of tissue autofluorescence. TPIL utilizes Akoya Bioscience's PhenoImager® platform which includes multiplex IF reagent kits, multispectral imaging on the PhenoImager HT, and image analysis with inForm® and phenoptrReports.
Supported by UPMC Hillman Cancer Center and the NSABP Foundation.