Viruses are the cause of approximately 15% of human cancers. CVP is dedicated to research on the viruses causing human cancer as well as using viruses as tools to fight cancer. The study of tumor viruses has led to important discoveries in cancer research, including the identification of numerous oncoproteins and tumor suppressor proteins critical for the development of all cancers. Of the seven tumor viruses known to cause human tumors, the two most recently discovered cancer viruses, Kaposi's sarcoma-associated herpes virus (KSHV) and Merkel cell polyomavirus (MCV) were found by researchers in the Hillman Cancer Virology Program. Discovery of MCV at UPMC Hillman Cancer Center as the causative agent in most Merkel cell carcinomas (MCC) has represented the culmination of several years of interdisciplinary research.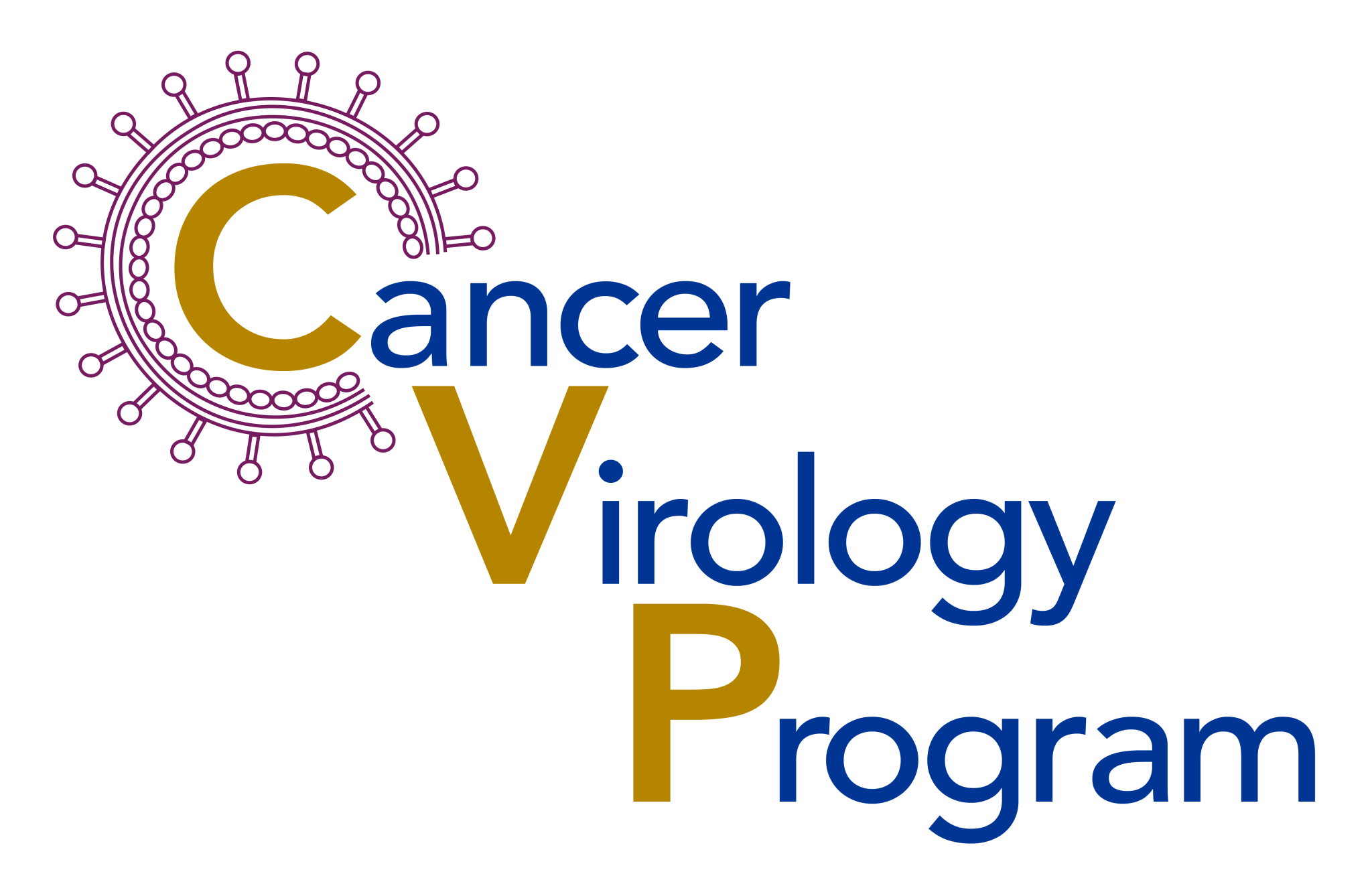 CVP provides broad-ranging expertise in tumor virology and has matured into an internationally recognized center for tumor virus research with expertise on basic mechanisms of viral tumorigenesis, viral genomics, microRNA, circRNA, epitranscriptomics, epigenetics, cancer metabolism, inflammation, and immune signaling in cancer. These diverse research interests have naturally evolved into long-term collaborations with other Hillman programs like the Genome Stability Program, Cancer Epidemiology and Prevention Program, and the Cancer Immunology and Immunotherapy Program, and with Hillman investigators involved with several collaborative grants including the Specialized Program in Research Excellence (SPORE) in Skin Cancer and the SPORE in Head and Neck Cancer.
CVP investigators focus on four major aims:
Identify new cancer pathways targeted by cancer viruses
Identify novel therapeutic targets/agents for viral cancer and develop new anticancer virus-based therapeutics
Identify novel biomarkers for viral cancers
Discover new cancer-causing viruses.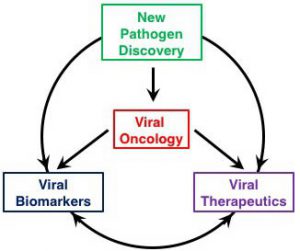 Read the latest editions of the Cancer Virology Program Newsletter.
Research Themes