Instrumentation
NanoString nCounter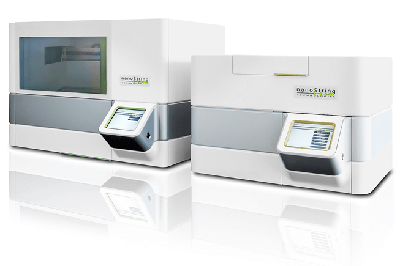 The nCounter® platform provides a simple and cost-effective solution for multiplex analysis of up to 800 RNA, DNA, or protein targets. Combined with the GeoMx Digital spatial Profiler (DSP), the nCounter allows you to do high-plex, spatially-resolved RNA and protein quantification. Accelerate your research with just 15 minutes total hands-on time without amplification, cDNA conversion or library prep and generate publication ready figures in ~24 hours.
View gene expression kits for the nCounter
View Vantage3D RNA and Protein assays
---
GeoMx Digital Spatial Profiler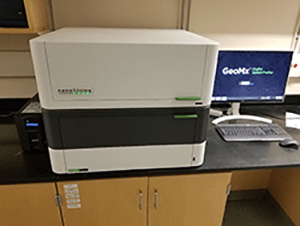 NanoString's GeoMx Digital Spatial Profiler (DSP) combines the best of spatial and molecular profiling technologies by generating an image from FFPE or FF tissue at single cell resolution and digital profiling data for 10's-1,000's of RNA or Protein analytes for up to 16-20 tissue slides per day. This unique combination of high-plex, high-throughput spatial profiling enables researchers to rapidly and quantitatively assess the biological implications of the heterogeneity within tissue samples.
---
Recently released!
The GeoMx Cancer Transcriptome Atlas (CTA) is designed for comprehensive profiling of the tumor biology, tumor microenvironment, and the immune response. Profile the RNA expression over 1,800 genes simultaneously with spatial resolution in any region of interest from a single tissue section using the GeoMx Digital Spatial Profiler.