Below are the Hillman Fellows for Innovative Cancer Research for the award period of July 1, 2022 through June 30, 2023.
Hillman Senior Fellows for Innovative Cancer Research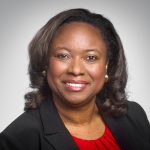 Monica Baskin, PhD: Dr. Baskin, Professor of Medicine and member of the HCC Biobehavioral Cancer Control Program, serves as the new HCC Associate Director of both Community Outreach & Engagement and Health Equity. She is also the Assistant Vice Chancellor for Community Health Equity within the Office of the Senior Vice Chancellor for Health Sciences at the University of Pittsburgh. Her research aims to reduce health disparities through community-based participatory methods that link academic partners to community- and faith-based networks to better understand and address factors associated with healthy eating, physical activity, obesity, and cancer prevention and control.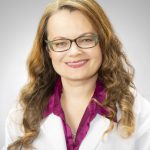 Natasha Galanina, MD: Dr. Galanina is an Associate Professor of Medicine in the Division of Hematology/Oncology as well as a member of the HCC Cancer Therapeutics Program. Dr. Galanina provides inpatient and outpatient care for patients at HCC, and is developing an active, early phase research program focusing on the identification of novel therapeutic strategies for lymphoma and other hematologic malignancies.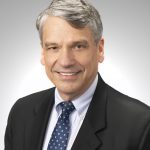 Charles Geyer, MD, FACP: Dr. Geyer joined HCC as co-director of our National Cancer Institute National Clinical Trials Network site. He also now serves as Chief Scientific Officer of the National Surgical Adjuvant Breast and Bowel Project (NSABP) Foundation and Chair of the Breast Committee. In his role at HCC, Dr. Geyer's responsibilities extend beyond his own clinical and translational research to work closely with the co-leaders of the breast program to develop investigator-initiated clinical trials. Dr. Geyer's position within NSABP will expand our linkage and relationship between HCC and NRG Oncology. At NSABP, he provides expertise in clinical research and clinical insight for the consideration, selection, and pursuit of promising investigative opportunities, with particular emphasis on identifying new and improved opportunities for treatment of early-stage breast and colorectal cancer, as well as predictive and prognostic biomarkers. In addition, Dr. Geyer also oversees the development of research concepts, protocols, and protocol amendments in collaboration with internal and external experts.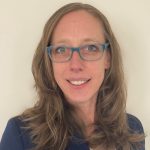 Nadine Hempel, PhD: Dr. Hempel serves as an Associate Professor of Hematology/Oncology and as a member of the HCC Cancer Biology Program. Dr. Hempel's research interests center on understanding molecular mechanisms that regulate metastasis and recurrence of ovarian cancer, with the ultimate goal of identifying novel targets for therapy of advanced-stage disease. Her laboratory, supported by several R01 grants, uses a variety of molecular, cellular, imaging, and in vivo techniques to understand how the antioxidant stress response, redox signaling, and mitochondrial form and function contribute to tumor progression and metastasis of ovarian cancer.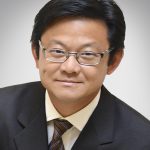 Yufei Huang, PhD: Dr. Huang, Professor of Medicine in the Division of Hematology/Oncology and member of the HCC Cancer Virology Program, is a leader for artificial intelligence (AI) research and machine learning at HCC. Dr. Huang's research interests focus largely on computational systems biology, -omics data analysis, AI, and machine learning. Since his arrival, Dr. Huang is leading the creation and development of a robust AI presence, meeting the needs of cutting-edge research and development of clinical and analytic tools, as well as adapt and address new challenges. Harnessing the massive UPMC and HCC clinical network of patient visits, treatments, risk factors and cancer outcomes, his will include an AI research program with comprehensive capabilities to develop and facilitate highly collaborative PIs and training activities.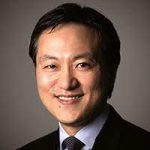 Gabriel Sica, MD, PhD: Dr. Sica joined HCC as a Professor at the University of Pittsburgh School of Medicine in the Department of Pathology, a member of the HCC Cancer Biology Program, and Co-Director of the TARPS (Tissue and Research Pathology Services) shared resource at HCC and of Translational Pathology. In his new role, he is dedicated to the diagnostic aspects of Thoracic Pathology with the Thoracic Pathology Center of Excellence at UPMC Presbyterian and is also enhancing a broad range of Translational Pathology initiatives at HCC. Dr. Sica provides leadership in the coordination and oversight of organ-specific biobanking and tissue-based programs, leveraging new and existing biospecimen efforts.
Hillman Early-Career Fellows for Innovative Cancer Research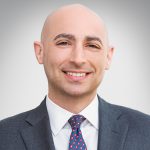 Kalil Abdullah, MD, MSc: Dr. Abdullah is an Assistant Professor in the Department of Neurological Surgery, a member of the HCC Cancer Therapeutics Program, and Director of Translational Neuro-Oncology at HCC. An NIH-funded investigator, Dr. Abdullah runs a research laboratory focusing on novel preclinical modeling of glioma and identifying druggable metabolic targets. He has been the principal investigator for numerous clinical trials targeting glioma and is actively involved in bringing promising brain tumor drugs from the laboratory to early-stage clinical trials. He has published more than 100 research articles and co-edited Glioblastoma, a seminal textbook on malignant gliomas.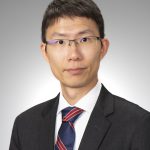 Yu-Chiao Chiu, PhD: The recipient of a NIH K99/R00 Pathway to Independence Award, Dr. Chu recently joined the Department of Medicine as an Assistant Professor and HCC as a member of the Cancer Therapeutics Program. His research interests include bioinformatics, machine learning, cancer genomics, and pharmacogenomics. The goal of his research is to systematically model genomics and pharmacogenomics to study cancer biology and improve cancer therapy.

Elise Fouquerel, PhD: Dr. Fouquerel, a new Assistant Professor in the Department of Pharmacology and Chemical Biology, is a member of the HCC Genome Stability Program. Dr. Fouquerel's overarching goal is to understand the mechanisms to preserve genome stability by focusing on regions of the genome particularly vulnerable to endogenous and exogenous stresses. More specifically, her research focuses on defining the roles played by Poly(ADP-ribose) polymerases (PARPs) in orchestrating the maintenance of telomere and centromere integrity when exposed to oxidative stress. Ultimately, her research will provide crucial insights in understanding oxidative stress mediated tumorigenesis and inform on the rational design of PARP inhibitors for the development of new strategies and alternatives for treating cancers. She just received a new, highly competitive NIH R35 grant for her work on DNA damage and repair.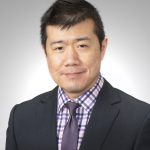 Dennis Hsu, MD: Dr. Hsu was recruited from Memorial Sloan Kettering Cancer Center in New York, having been awarded a prestigious Damon-Runyon Foundation Career Development Grant. He serves as an Instructor in the Division of Hematology/Oncology at the University of Pittsburgh School of Medicine and member of the Cancer Biology Program. Dr. Hsu is a board-certified gastrointestinal oncologist, with a main clinical focus on lower GI tract cancers, specifically colorectal cancers, in addition to pancreas, biliary tract, and anal cancers. His research projects have touched upon genomic evolution in cancer cells, characterizing how transfer ribonucleic acid drives cancer phenotypes, identification of biomarkers of response to novel therapies, and cancer cell metabolism.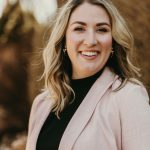 Abigail Overacre-Delgoffe, PhD: Dr. Overacre-Delgoffe, a new Assistant Professor in the Department of Immunology and member of the HCC Cancer Immunology and Immunotherapy Program, is primarily interested in the interaction between the microbiota and immune system and how this relationship impacts anti-tumor immunity and immunotherapy. Her work has led to multiple awards and publications, including prestigious NIHF31 and Damon-Runyon Cancer Research Fellowships.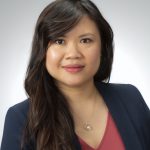 Risa Wong, MD: Dr. Wong is joining HCC as Assistant Professor at the HCC Division of Hematology/Oncology and a member of the HCC Biobehavioral Cancer Control Program. Dr. Wong is a board-certified medical oncologist, whose clinical interest is in genitourinary (GU) oncology and whose research interests include patient-centered research and the psychosocial aspects of cancer care. In her new role, Dr. Wong is developing an active research program focusing on translational research in GU malignancies, particular health outcomes, palliative care interventions and supportive care. Also, as member of the Cancer Outcomes Research Initiative at HCC, Dr. Wong supports and actively engages with researchers within the UPMC Palliative Care Research Core.
Hillman Clinician-Scientist Fellows for Innovative Cancer Research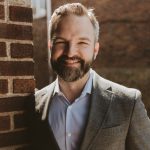 Greg Delgoffe, PhD. Dr. Delgoffe has been appointed as Director of the Tumor Microenvironment Center (TMC). In this role, Dr. Delgoffe will work to expand and develop the mission of the TMC: to improve cancer immunotherapy through the remodeling of cancer's local environment. Dr. Delgoffe plans to increase the reach of the Center to collaborate more within the University of Pittsburgh, expand the expertise of the faculty, grow opportunities for clinical trials to transform insights to better understand the efficacy of immunotherapy, and cultivate partnerships with Hillman clinicians to ultimately improve patient outcomes. Dr. Delgoffe joined the TMC in July 2014 as a new faculty member and has become a distinguished and integral part of the Center's research, training, and leadership. Over the last eight years, his work has uncovered knowledge to understand a holistic view of the tumor microenvironment. His research in cancer immune metabolism has led to over 50 publications in prestigious journals, multiple awards, as well as clinical trials and biotech startup efforts. Dr. Delgoffe also serves the scientific community in many ways, both at the University of Pittsburgh and nationally. Dr. Delgoffe's scientific acumen and dedication demonstrate his potential as a future leader of HCC.
Hillman Fellows for Innovative Developmental Cancer Research Pilots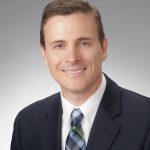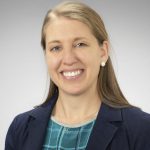 Charles Horn, PhD and Nicole Scheff, PhD: Electroceutical modulation of nerve signals to reduce cancer pain and tumor progression
The annual impact of cancer survivorship in the United States includes two million new diagnosed cases of cancer and nearly 20 million cancer survivors. Many of these patients report high levels of biobehavioral concerns, including chronic pain. The current project will determine the potential effects of a novel targeted electroceutical neuromodulation approach to reduce cancer-associated pain and cancer progression. The proposed research is relevant to the vision of HCC as an NCI-designated Cancer Center to perform novel therapeutic discovery and survivorship research.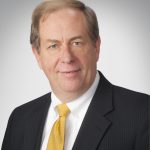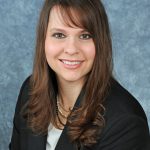 James Herman, MD, PhD and Laura Stabile, PhD: Mutational Signatures of Western PA Environmental Exposures in Never-Smokers with Lung Cancer
A growing number of lung cancer cases are found in never-smokers. Damage to genes from environmental exposures that cause specific mutations in lung cancer in never-smokers (LCINS), have not been extensively studied in these patients. Exposure to high levels of both radon and diesel exhaust in Western Pennsylvania may represent a significant risk factor for developing LCINS. Recent advances in new methods of DNA sequencing and the analysis of this data provide powerful tools to define distinct mutational signatures that may link exposure to the causes of lung cancer. This project aims to link mutational signatures to environmental exposures to improve understanding of the factors involved in risk of LCINS in Western Pennsylvania. This pilot received additional funds from the Institute for Precision Medicine.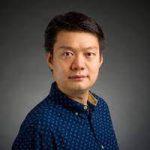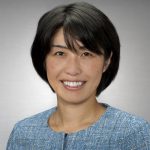 Yi-Nan Gong, PhD and Sawa Ito, MD: Necrosome and Phosphorylated MLKL as Novel Therapeutic Targets for Myeloid Malignancies
This proposal aims to understand a certain form of programmed cell death in myeloid malignancies, the most aggressive blood cancers in the aged population. Drs. Ito and Gong plan to test the drugs targeting this type of cell death as a potential treatment for myeloid malignancies. They will also investigate the underlying mechanisms of this therapeutic strategy.