2019-2020 Hillman Fellows for Innovative Cancer Research Program
We at UPMC Hillman Cancer Center are honored to continue our collaboration with Henry L. Hillman Foundation to decrease the cancer burden throughout western Pennsylvania and beyond. To accomplish this task, we have invested the generous gift bestowed this year by Henry L. Hillman Foundation to support innovative research and education through faculty recruitment and retention, pilot projects, and trainee programs. The program also supports a new competitive opportunity for postdoctoral candidates.
Below are the Hillman Fellows for Innovative Cancer Research for the award period of July 1, 2019 through June 30, 2020.
Hillman Senior Fellows for Innovative Cancer Research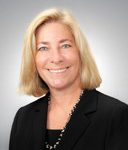 Leisha Emens, MD, PhD: Dr. Emens, who joined the University of Pittsburgh as a Professor of Medicine in August 2018, has been appointed as a Co-leader of the Hillman Cancer Immunology and Immunotherapy Program as well as Director of Translational Immunotherapy for the Women's Cancer Research Center. As a physician-scientist internationally recognized for her work in breast cancer immunotherapy, Dr. Emens sits on the U.S. Food and Drug Administration Advisory Committees for Cellular, Tissue, and Gene Therapy and Oncology Drugs, as well as on the Board of Directors of the Society for Immunotherapy of Cancer. Her expertise in clinical trials has also led to her appointment as Chair of the Steering Committee/Data Safety Monitoring Committee for three global cancer immunotherapy trials. She will play a vital role in leading the effort to advance translational cancer immunotherapy at HCC.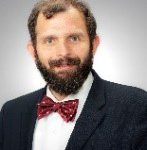 Heath Skinner, MD, PhD: Dr. Skinner came to HCC from MD Anderson Cancer Center in 2018 as an Associate Professor of Radiation Oncology and member of the Genome Stability Program. He is a physician-scientist with a focus on improving response to radiotherapy and has successfully competed for several NIH grants to evaluate new therapeutic strategies. Given his expertise in bench to bedside research, Dr. Skinner will play a key role in expanding translational research at HCC.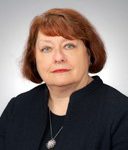 Antoinette Wozniak, MD, FACP, FASCO: Dr. Wozniak joined Hillman in 2018 as a Professor of Medicine and now serves as the Associate Director for Clinical Research and the Co-Director of the UPMC Lung Cancer Center of Excellence. She is a member of the Cancer Therapeutic Program. Her interests lie in the development of novel therapeutics for lung cancer and over the course of her 40-year career, she has led more than 200 clinical trials. She holds leadership roles in multiple national and international committees; for example, she co-chairs the Joint Scientific Advisory Committee for the American Lung Association Interception Dream Team. Dr. Wozniak will help oversee Hillman translational and clinical research.
Hillman Early-Career Fellows for Innovative Cancer Research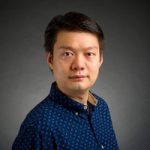 Yi-Nan Gong, PhD: Dr. Gong is an Assistant Professor in the Department of Immunology and a member in the Cancer Immunology and Immunotherapy Program. He studies the immune consequences of various types of cell death. In particular, he is interested in the underlying mechanisms that regulate cell death, how these mechanisms impact the immune system, and whether or not reprogramming cell death can alter an anti-tumor response.

Yael Nechemia-Arbely, PhD: Dr. Nechemia-Arbely is an Assistant Professor in the Department of Pharmacology and Chemical Biology as well as a member of the Genome Stability Program. She seeks to advance the understanding of the structure, composition, and maintenance of epigenetically-defined human centromeres through DNA replication, aging, and cellular differentiation.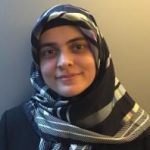 Hatice Osmanbeyoglu, MS, PhD: Dr. Osmanbeyoglu is an Assistant Professor in the Department of Biomedical Informatics and a member of the Cancer Biology Program. She received a K99/R00 pathway to independence award to develop data-driven computational approaches to link cellular signaling transduction pathways with transcriptional pathways for precision medicine.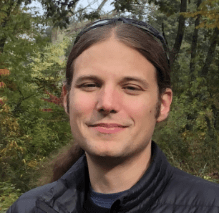 Jacob Stewart-Ornstein, PhD: Dr. Stewart-Ornstein is an Assistant Professor in the Department of Computational and Systems Biology and is a member of the Genome Stability Program. A recipient of the K99/R00 pathway to independence award, Dr. Stewart-Ornstein aims to understand how cells sense, quantify and respond to DNA damage across cell types and species with the overarching goal of improving cancer therapy.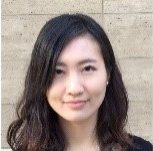 Man-Tzu Wang, PhD: Dr. Wang is an Assistant Professor in the Department of Pharmacology and Chemical Biology as well as a member of the Cancer Biology Program. Her research focuses on understanding how the oncogene KRAS drives malignances, including its role in promoting tumors to escape a response by the immune sstem. By doing so, she hopes to bridge the gap between tumor signaling and immunology for translational cancer immunotherapy. As a postdoctoral fellow at the University of California at San Francisco, she received the Lustgarten Foundation Research Investigator Award and successfully applied for two patents based on her work.
Hillman Career Acceleration Fellows for Innovative Cancer Research
In addition to recruitment, recognition of talented and successful internal faculty plays an important role in promoting innovative cancer research.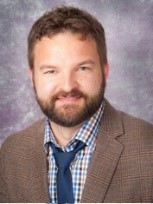 Greg Delgoffe, PhD: Dr. Delgoffe serves as an Assistant Professor of Immunology and is a member of the Cancer Immunology and Immunotherapy Program. Since joining HCC in July 2014, he has shown remarkable success in establishing his research program to better understand the impact of tumor microenvironment on the T cell subsets that infiltrate the tumor, which is vital for improving cancer immunotherapy. Not only has his work resulted high impact publications, but also in several grants, including the NIH Director's New Innovator Award. He has received multiple awards throughout his career. Most recently, the American Association for Cancer Research (AACR) named him as an AACR NextGen Star; a program designed to increase the visibility of promising junior investigators.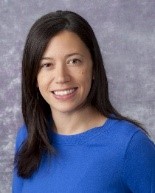 Carissa Low, PhD: In 2013, Dr. Low joined the faculty of HCC as an Assistant Professor in the Department of Medicine with subsequent secondary appointments in the Departments of Psychology and Biomedical Informatics. She is a member of the Biobehavioral Cancer Control Program. Her research focuses on the use of technology to assess and target health behaviors, physiological stress, and symptoms during cancer treatment. The NCI recently awarded her a R37 MERIT grant to develop a novel mobile sensing system for monitoring symptoms during cancer treatment, which has the potential to significantly improve patient care. Her success in this area has led her to become the inaugural Director of the Mobile Sensing and Health Institute in 2018, a joint effort between the University of Pittsburgh and Carnegie Mellon University.
Hillman Fellows for Innovative Developmental Cancer Research Pilots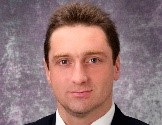 Yuri Bunimovich, MD, PhD: Improving immune checkpoint therapy efficacy by targeting neurogenic inflammation. Cancer progression depends on the interaction between the nervous system and immune cells – termed neurogenic inflammation; however, therapies directed at inhibiting cancer-related neurogenic inflammation are lacking. Dr. Bunimovich and colleagues recently provided the first evidence that sensory nerves and the cells that support them, Schwann cells, contribute to melanoma growth and metastasis by modulating the immune response. Inhibiting neurogenic inflammation by targeting nerve repair mechanisms significantly decreases melanoma growth and metastasis. Therefore, melanoma-associated neurogenic inflammation may be one important factor in cancer's resistance to treatment with immunotherapy, such as immune checkpoint inhibitors. They will test whether combining immune checkpoint inhibitors with a therapy that targets neurogenic inflammation is a superior treatment strategy compared with either method alone.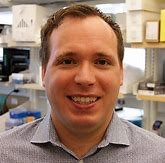 Reinhard Hinterleitner, PhD: Gut barrier dysfunction as risk factor for hematopoietic malignancies. In this pilot project, Dr. Hinterleitner and colleagues will determine the role of gut-derived microbial signals in the development of acute and chronic myeloid leukemias, types of myeloid malignancies. Hematopoietic stem cells reside in the bone marrow and give rise to different types of blood cells. Certain genetic mutations acquired with age in hematopoietic stem cells (e.g. Tet2, Dnmt3a) increase the risk for myeloid malignancies. However, these mutations alone only set the stage, and additional signals are required to develop disease. Thier goal is to understand how interactions of certain gut microbes with the immune system can impair the intestinal barrier, allowing the movement of bacteria to immune organs and thereby drive the development of myeloid malignancies in at-risk individuals.
Collaborative Research


Ronald Buckanovich, MD, PhD & Anda Vlad, MD, PhD: ALDH inhibitors as an adjuvant to checkpoint inhibitor therapy in cancer. Ovarian cancer (OvCa) ranks 5th in women's cancer deaths, underscoring the need for new therapeutic approaches. Aldehyde dehydrogenase, an enzyme expressed in chemotherapy-resistant OvCa cells, represents a new therapeutic target for OvCa. Drs. Buckanovich and Vlad identified a new ALDH inhibitor (ALDHi) and showed that ALDHi treatment of OvCa cell induces an inflammatory cell death, while ALDHi treatment of immune cells enhances proliferation of anti-tumor T cells. The goals of this study are (i) to determine the mechanism whereby ALDHi induces inflammatory OvCa cell death, and (ii) determine if ALDHi can be used to enhance immunotherapy.


Yang Liu, PhD & Laura Stabile, PhD: Super-resolution imaging of higher-order heterochromatin structure to detect early lung carcinogenesis. Early detection of lung cancer remains sub-optimal. Heterochromatin, the most condensed form of DNA packaged inside the cell nucleus, is essential for protecting genome stability, and disrupted heterochromatin structure can promote tumorigenesis. Due to the limited resolution, conventional microscopy cannot accurately detect the nanoscale disruption of the heterochromatin structure. Recent advances in super-resolution microscopy allow direct visualization of molecular structure at a resolution of 20-30 nm. This project will evaluate whether nanoscale disruption of heterochromatin structure can be detected in early lung carcinogenesis. The success of this pilot study will build the foundation for a novel approach to improve early lung cancer detection.


Peter Lucas, MD, PhD & Steffi Oesterreich, PhD: G Protein-Coupled Receptors (GPCRs) in breast cancer: novel regulators of the tumor microenvironment. Breast cancer is the most common invasive cancer among women worldwide. However, breast cancer is not a single disease, but rather a heterogeneous disease with a variety of molecular drivers regulating its development, progression, and response to therapy. Thus, a central goal in breast cancer research is to identify novel genetic alterations defining specific subsets of this cancer, and to develop targeted therapies against these alterations. Drs. Lucas and Oesterreich have determined that a select group of proteins, called G protein-coupled receptors (GPCRs), promote metastatic spread of certain breast cancers. Further, these GPCRs help cancers to avoid detection and elimination by the body's immune system. This grant will uncover the mechanisms by which GPCRs contribute to breast cancer progression and uncover new strategies for abrogating their activity and unleashing anti-tumor immunity for better patient outcomes.


Thomas Smithgall, PhD, Michael Boyiadzis, MD & Paul Johnston, MD, FACS: Precision targeting of myeloid Src-family kinases in acute myeloid leukemia. Acute myelogenous leukemia (AML), a relatively common form of blood cancer in adults, is often caused by over-expression or activating mutations in cellular signaling proteins known as tyrosine kinases. While chemical inhibitors of these signaling proteins have been developed for clinical use, patients often relapse due to the emergence of cancer cells expressing kinase mutants that no longer respond to the drug. Their project will explore a new class of inhibitors that block a previously unrecognized kinase signaling molecule important for AML cell growth and survival. These compounds, when combined with existing inhibitors, are likely to enhance the anti-AML response and reduce the risk of relapse, thereby promoting longer survival.
Hillman Fellows for Innovative Team Science Cancer Research


Michael Lotze, MD & Leonard Appleman, MD, PhD: Driving deep responses in renal cancer- developing a fundable P01 proposal. Kidney cancer is among the 10 most common cancers. While the FDA has approved the use of immunotherapy for metastatic disease, questions remain regarding the mechanistic role that the immune system plays in kidney cancer. Drs. Lotze and Appleman propose to integrate efforts from the Departments of Surgery, Urology, Bioengineering, Immunology, Medicine, Dermatology, Radiation Oncology, and Pathology to study how kidney tumors and the associated blood vessels are identified and then controlled or eliminated by immune cells. Through gaining a better understanding of these interactions, they hope to lay the groundwork for more effective therapeutic strategies. The goal of this Team Science Award is to fully develop a Program Project (P01) grant application to support this multidisciplinary, multi-investigator effort.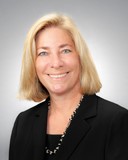 Steffi Oesterreich, PhD & Leisha Emens, MD, PhD: Breast cancer SPORE. Drs. Oesterreich and Emens are continuing to lay the groundwork for a competitive Breast Cancer SPORE grant application. Part of that effort requires the inclusion of highly innovative developmental pilot projects. The breast cancer SPORE team identified two potential projects: "Generation of breast cancer tissue microarrays" (PI: Peter Lucas, MD, PhD) and "Racial comparison of Paclitaxel pharmacokinetics" (PI: Peg Rosenzweig, PhD).
Hillman Trainees
Hillman Medical Student Fellows for Innovative Cancer Research
The University of Pittsburgh School of Medicine requires that all medical students participate in research. Thus, HCC initiated a new program, Hillman Medical Student Fellows for Innovative Cancer Research, to encourage medical students to select HCC labs. Awardees receive funds that go towards their research projects.
Vivian Anyaeche, "Regulators of quiescence of ovarian cancer" (mentor: Dr. Ronald Buckanovich)
Kody Armann, "Does nudging providers influence opioid prescribing habits?" (mentor: Dr. Bruce Jacobs)
Sean Dooley, "Development of 3D organoid model of osteosarcoma" (mentor: Dr. Kurt Weiss)
Ester Goldfeld, "Defining the tumor cell: CA-MSC interactions which mediate ovarian cancer metastasis" (mentor: Dr. Lan Coffman)
Edward Sim, "Evaluating the impact of aging on exhaustion and senescence of head and neck cancer patient-derived circulating T and NK cells using a novel spectral cytometry analysis" (mentor: Dr. Robert Ferris)
Hermoon Worku, "Assessing the effect of "nudges" on urologist opioid prescribing at UPMC" (mentor: Dr. Bruce Jacobs)
Hillman Postdoctoral Fellows for Innovative Cancer Research
The Hillman Postdoctoral Fellows for Innovative Cancer Research provides funds to help support the recruitment of exceptional graduate students and early-stage postdoctoral fellows to pursue leading-edge cancer research in Hillman laboratories. To date, there are currently five Hillman Postdoctoral Fellows:
Ryan Barnes, PhD (mentor: Dr. Patty Opresko)
Ragini Bhargava, PhD (mentor: Dr. Roderick O'Sullivan)
Anthony Cilo, PhD (mentor: Dr. Dario Vignali)
Sarah Hengel, PhD (mentor: Dr. Kara Bernstein)
Haiguang Wang, PhD (mentor: Dr. Dario Vignali)