Below are the Hillman Fellows for Innovative Cancer Research for the award period of July 1, 2020 through June 30, 2021.
Hillman Senior Fellows for Innovative Cancer Research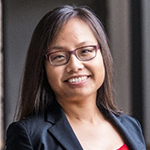 Riyue Bao, PhD: Dr. Bao joined the University of Pittsburgh in 2019 as a Research Associate Professor in the Department of Medicine and as a member of the HCC Cancer Biology Program. Upon arrival, she was also appointed Co-Director of Cancer Bioinformatic Services. As a data scientist, her work focuses on developing machine learning frameworks to integrate multi-dimensional genomics, proteomics, metabolomics and microbiome data to identify new cancer drug targets. She is interested in designing methods to improve automated data processing, storage and communication.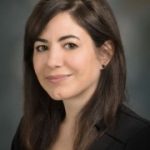 Rivka Colen, MD: Dr. Colen, Associate Professor of Radiology and member of the Cancer Therapeutics Program, moved from the University of Texas MD Anderson Cancer Center to Pittsburgh in 2019. Dr. Colen serves as Co-Director of the In Vivo Imaging Facility. She also is Director of the UPMC Radiogenomics Laboratory and the Imaging Response Assessment Core at the UPMC Hillman Cancer Center. Indeed, she was an early pioneer in the field of high-dimensional quantitative imaging analytics, radiomics and radiome sequencing, and radiogenomics in solid tumors. Her overarching research interests lie in advanced imaging analytics, imaging biomarkers and image-guided therapy.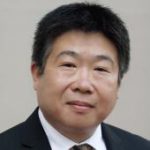 Haitao Guo, PhD: Dr. Guo, who joined the University of Pittsburgh as a Professor of Microbiology and Molecular Genetics, was appointed as a Co-leader of the HCC Cancer Virology Program. His research focuses on the viral pathogenesis of hepatitis B virus (HBV) and antiviral discovery. He is specifically interested in investigating the molecular mechanisms of HBV-induced liver cancer and using this information to develop new therapeutic targets.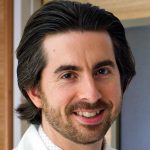 Jason Luke, MD, FACP: Dr. Luke is an Associate Professor of Medicine and Director of the new Cancer Immunotherapeutic Center at HCC. A medical oncologist and clinical researcher, he focuses on translational therapies for malignant melanoma and early phase drug development for advanced cancers, in particular immunotherapies. As director of UPMC Hillman's Cancer Immunotherapeutics Center, he has oversight of all early phase immunotherapy studies at HCC in collaboration with Dr. Leisha Emens. Dr. Luke has received multiple awards for research and clinical care, including the National Cancer Institute's Cancer Clinical Investigator Team Leadership Award and the ASCO Merit Award to name just a few.
Hillman Early-Career Fellows for Innovative Cancer Research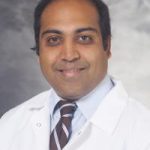 Ravi Patel, MD, PhD: In 2020, Dr. Patel joined HCC as an Assistant Professor in the Department of Radiation Oncology. The recipient of numerous awards, including the HDR Fellowship Award from the American Brachytherapy Society, the Research Fellow Award from the Radiological Society of North America, and the Hayden Family Foundation Young Investigator Award from ASCO, he currently is supported by a K08 to study the use of molecular-targeted radioisotopes to prime immune responses at local and distant metastatic tumor sites.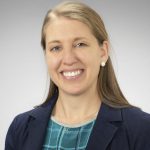 Nicole Scheff, PhD: Dr. Scheff is an Assistant Professor in the Department of Neurobiology and member of the Biobehavioral Cancer Control Program. Dr. Scheff's research program focuses primarily on pain and neuroimmune communication in head and neck cancer. Impressively, she has successfully competed for funding throughout her career and currently holds a K99/R00 to evaluate the functional consequences of sensory neuronal invasion in oral cancer pain and carcinogenesis.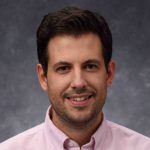 Ioannis Zervantonakis, PhD: Dr. Zervantonakis, an Assistant Professor in the Department of Bioengineering and member of the Cancer Biology Program, integrates microfluidics, systems biology modeling, and in vivo experiments to investigate the role of the tumor microenvironment on breast and ovarian cancer growth, metastasis and drug resistance. He was awarded a K99/R00 to analyze the tumor-stroma signaling that mediates HER2-therapy resistance in breast cancer.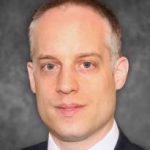 Pascal Zinn, MD, PhD: Dr. Zinn joined HCC as an Assistant Professor of Neurosurgery and Associate Director of the Hillman Cancer Center Neurosurgical service. Dr. Zinn also serves as Director of the Molecular Tumor Biology and Personalized Precision Therapy Lab, which focuses on developing personalized approaches in tumor treatments and patient care. As such, one of his main research interests lies in developing a genetically-engineered humanoid brain cancer model using patient derived specimens. Using this model, he has begun to explore the potential of the Zika virus as an oncolytic agent. As part of the National Cancer Institute's Cancer Genome Atlas phenotype research group, his work also explores the relationship of brain cancer magnetic resonance imaging and large-scale genomic expression profiles of messenger- and micro-RNA landscapes, contributing to the field of imaging- and radiogenomics.
Hillman Clinician-Scientist Fellows for Innovative Cancer Research
In addition to newly recruited faculty, we recognize internal faculty who have dedicated significant effort to both top-notch patient care and innovative cancer research.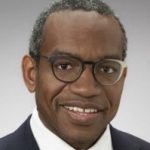 Nduka Amankulor, MD: Dr. Amankulor, Assistant Professor of Neurosurgery, Director of Adult Neurosurgical Oncology and member of the Cancer Biology Program, is a surgeon-scientist with an interest in exploring mechanisms of tumor immune suppression in gliomas. In particular, his research focuses on characterizing mechanisms of tumor-mediated local and systemic immune suppression in isocitrate dehydrogenase (IDH) mutant gliomas. He has also contributed to the development of an oncolytic virus expressing natural killer cell ligands as a new therapeutic strategy for treatment of gliomas and other malignancies. Oncorus Inc. licensed this virus for a first-in-man clinical trial in glioblastoma.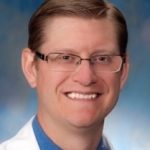 Kurt Weiss, MD: Dr. Weiss, Associate Professor of Orthopedic Surgery and member of the Cancer Biology Program, is an orthopedic surgeon and clinician scientist who has extensive experience in basic, translational, and clinical research of metastatic osteosarcoma and lung cancer. He directs the Musculoskeletal Oncology Laboratory, which is dedicated to developing a better understanding musculoskeletal biology as well as to creating and maintaining a musculoskeletal oncology tumor registry and tissue bank. Moreover, he is a founding member of Pittsburgh Cure Sarcoma (PCS) and the Pittsburgh Sarcoma Research Collaborative (PSaRC). I have held K08 and R21 awards on sarcoma-related projects.
Hillman Fellows for Innovative Developmental Cancer Research Pilots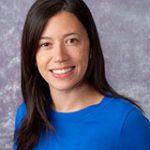 Carissa Low, PhD: Personalized Data-Driven Activity Modification to Reduce Cancer-Related Fatigue. Fatigue after cancer treatment is common and disabling. Behavior change interventions can reduce fatigue but may be more effective if personalized to each patient. This project aims to harness data from smartphone and wearable sensors to personalize fatigue management and support cancer survivors in learning how their daily activity affects their fatigue.

Jian-Min Yuan, MD, PhD: Geospatial Modeling for Residential Radon Exposure and Cancer Risk in Western Pennsylvania. Radon is the leading cause of lung cancer for never smokers and may work in concert with smoking in lung cancer development. According to the Pennsylvania Department of Environmental Protection's radon database, radon levels in 40% of individual households in Western PA exceed the federal action threshold. This project uses the state radon database, which contains the results of radon testing conducted by state-certified professionals from 1989 to the present, and the PA Cancer Registry to investigate the impacts of radon, smoking, and other risk factors on lung cancer in Western PA through a novel geographic modeling system.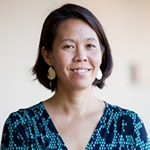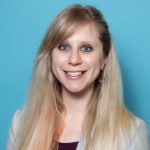 Lan Coffman, MD, PhD and Tullia Bruno, PhD: Investigating the impact of carcinoma-associated mesenchymal stem cells on the formation and function of the immune tumor microenvironment in ovarian cancer. Ovarian cancer, the deadliest gynecologic cancer, kills more than 14,000 women yearly. Current immunotherapies have been successful in other cancers but have largely failed in ovarian cancer due to the tumor microenvironment (TME) that shields cancer cells from immune recognition. This project studies how the interaction of carcinoma-associated mesenchymal stem cells and immune cells within the TME impacts tertiary lymphoid structure formation and T regulatory cells to alter immune-mediated cancer killing. The goal of this work is to discover new ways to harness the immune system to kill ovarian cancer.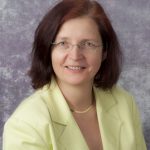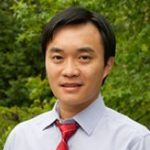 Steffi Oesterreich, PhD and Da Yang, PhD: Credentialing long non-coding RNAs as biomarkers for invasive lobular breast cancer. Invasive lobular breast cancer (ILC) is the second most common histological subtype of breast cancer, after the more common invasive ductal breast cancer (IDC). These two subtypes differ in epidemiology, molecular alterations, clinicopathologic aspects, natural history of disease development and progression, as well as cell lineage. Furthermore, ILC is associated with a worse long-term outcome than IDC. Although the biology differs, limited guidelines exist for distinguishing the two subtypes. For example, the main molecular feature of ILC is loss of E-cadherin, but a subset of IDC also has E-cadherin loss. There is a critical need for better biomarkers for consistent diagnosis of ILC to implement precision medicine approaches for this breast cancer subtype. Their preliminary data show that epigenetic features, such as long non-coding RNAs (lncRNAs), have potential to serve as biomarkers. Thus, this project will comprehensively characterize the lncRNAs landscape in ILC and credential a subset of lncRNAs as biomarkers for ILC.
Hillman Fellows for Innovative Team Science Cancer Research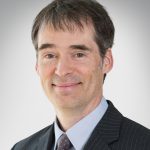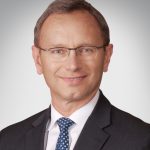 Ronald Buckanovich, MD, PhD and Robert Edwards, MD: Ovarian Cancer SPORE. Ovarian cancer (OvCa) has the third-highest mortality:incidence ratio among all cancers and is the fifth most common cancer killer of women. Despite advances in anti-angiogenic therapy and PARP-inhibitor therapy, to date there has been minimal impact improving cure rates, highlighting the need for novel therapeutic approaches. Immunotherapy is one approach to improve the outcomes of women with OvCa; however, only 10-15% of patients respond to immune checkpoint-inhibitor therapy. They hypothesize that these disappointing results with immune therapies stem from OvCa's unique immunosuppressive tumor microenvironment (TME), which contains numerous immunosuppressive regulatory T cells and carcinoma associated mesenchymal stem cells (CA-MSC) that recruit myeloid derived suppressor cells. The over-arching goal of this proposal is to build an ovarian cancer SPORE program focused on identifying targets in the ovarian TME to create clinical opportunities to improve immune therapy/overall outcomes for patients with ovarian cancer.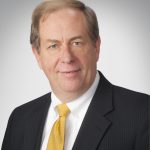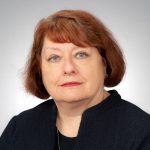 James Herman, MD, PhD and Antionette Wozniak, MD: Lung Cancer SPORE. Lung cancer remains the leading cause of death in the United States and the World. The lethality of lung cancer is due to diagnosis at late stage and the aggressive nature of this disease. A group of investigators at the UPMC Hillman Cancer Center has teamed together to address the most important areas of research to improve the outcomes for lung cancer. Laboratory-based and population-based scientists and clinicians will work together to reduce cancer-related morbidity and deaths by improving on lung cancer screening through the use of a newly developed blood test and improve the treatment of lung cancer, improving upon current targeted therapies and immunotherapies, to further benefit patients.
Hillman Postdoctoral Fellows for Innovative Cancer Research
The Hillman Postdoctoral Fellows for Innovative Cancer Research provides funds to help support the recruitment of exceptional graduate students and early-stage postdoctoral fellows to pursue leading-edge cancer research in Hillman laboratories. We have recently awarded fellowships to two new postdocs:
Bizunesh Abere Alamirew, PhD (mentors: Drs. Chang and Moore)
Ashok Kumar, PhD (mentor: Dr. Delgoffe)