PGY 5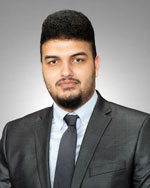 Mohamed Abdelhakiem, MD
abdelhakiemm@upmc.edu
Hometown: Sohag, Egypt
Undergraduate: Missouri State University
Medical School: Medical College of Wisconsin
Favorite thing about Pittsburgh: Beautiful scenic geography and a big sports city
Favorite thing about UPMC Rad Onc: Family-like environment with great support, mentors, and academics
Hobbies: Sports – especially soccer, relaxing with family, movies, video games
Favorite Movie: Gladiator
Favorite book: The Count of Monte Cristo by Alexander Dumas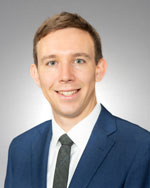 Sean Koerner, MD
koernersa@upmc.edu
Hometown: Ware, MA
Undergraduate: Vassar College
Medical School: New York Medical College
Favorite thing about Pittsburgh: The parks, running trails, and unique neighborhoods.
Favorite thing about UPMC Rad Onc: Supportive and dedicated faculty and staff, diverse clinical experience.
Hobbies: Wilderness backpacking, running, and skiing.
Favorite Movie: Mad Max: Fury Road
Favorite books: Moby-Dick, One Hundred Years of Solitude, The Wind-Up Bird Chronicle
PGY 4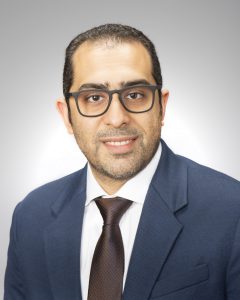 Baher Elgohari , MD
elgohariba@upmc.edu
Hometown: Mansoura, Egypt
Undergraduate: Mansoura, Egypt
Medical School: Mansoura University, Egypt
Favorite thing about Pittsburgh: Calm, enjoyable, lots of greens and affordable cost of living
Favorite thing about UPMC Rad Onc: Supportive faculty, diversity of practice exposure (academic and community setting), a lot of research opportunities
Hobbies: Spending time with my family, road trips, sports (soccer, tennis, squash)
Favorite Movie: Avengers (Infinity war and Endgame)
Favorite Book: Utopia by Ahmed Khaled Tawfik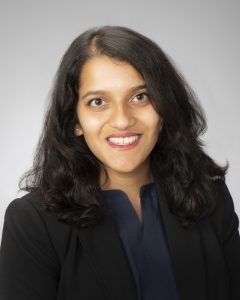 Ria Mulherkar, MD
mulherkarr@upmc.edu
Hometown: Wexford, PA
Undergraduate: Drexel University
Medical School: Drexel University College of Medicine
Favorite thing about Pittsburgh: It's home! The people in Pittsburgh are really down to earth and friendly, and the city is filled with amazing food, culture, and scenery.
Favorite thing about UPMC Rad Onc: The faculty and staff are strong, supportive, and passionate about their work. Our co-residents are fantastic – fun, caring, and will go out of their way to help.
Hobbies: Music (piano, guitar, singing), cooking, reading, writing, dancing, knitting
Favorite Movie: Legally Blonde
Favorite Book: Harry Potter
PGY 3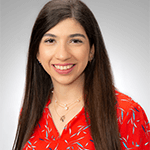 Diala Hamade, MD
hamadedf3@upmc.edu
Hometown: Montreal, Canada
Undergraduate education: American University of Beirut – Department of Biology, Faculty of Arts and Sciences
Medical school: American University of Beirut – Faculty of Medicine
Favorite thing about Pittsburgh: Pittsburgh offers you the big city vibes with a small-town feel! Also, let's not forget the city's amazing restaurants and vibrant arts and cultural scene.
Favorite thing about UPMC Rad Onc: It feels like home! Faculty and staff are extremely supportive and dedicated to teaching, and my co-residents are simply amazing! There's also lots of research opportunities and great clinical exposure to a diverse patient population.
Hobbies: Hiking, traveling/experiencing new cultures, cooking/baking, Broadway shows
Favorite movie: Rocky
Favorite book: Veronica Decides to Die by Paulo Coelho; Girl With a Pearl Earring by Tracy Chevalier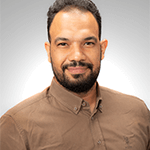 Mohammed Mohammed, MD
mohammedm3@upmc.edu
Hometown: Assiut, Egypt
Undergraduate education: Assiut, Egypt
Medical school: Assiut University Faculty of Medicine
Favorite thing about Pittsburgh: Beautiful scenic parks, old buildings, affordable cost of living, and easy to get around
Favorite thing about UPMC Rad Onc: Support from the faculty and their commitment to residents' education
Hobbies: watching movies and reading comic books and manga
Favorite movie: The lord of the rings
Favorite book: Lord of the rings
PGY 2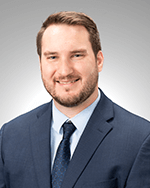 Jeffrey Shogun, DO, RO
shoganjc@upmc.edu
Hometown: Pittsburgh, PA
Medical School: Nova Southeastern University KPCOM
Favorite thing about Pittsburgh: The variety of neighborhoods, the food, and the sports teams. There are also lots of outdoor activities very close by.
Favorite thing about UPMC Rad Onc: Everyone here is extremely friendly and helpful. The range of pathology seen is excellent.
Hobbies: Live music, golf, snowboarding
Favorite Movie: Hot Fuzz
Favorite Book: Dune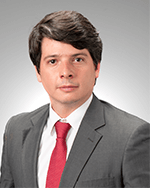 Alberto Vera, RO
veraaa@upmc.edu
Hometown: Caracas, Venezuela.
Medical School: Central University of Venezuela.
Favorite thing about Pittsburgh: Diversity, big city vibe, we have big team sports (football, baseball, hockey). People are very polite and nice, I felt welcome since day one.
Favorite thing about UPMC Rad Onc: The availability of the staff to help and support you, from attendings, residents, nurses, radiotherapist, physicist and dosimetrist. I feel like it's a very positive environment to learn. Our leadership was very welcoming and have supported me since day 1.
Hobbies, cooking, soccer, snowboarding, going to matches.
Favorite Movie: The Lord of The Rings, The Return of the King. Braveheart.
Favorite Book: Chronicle of a Death Foretold by Gabriel Garcia Márquez.
Incoming Residents
Check back soon.
Past Residents
2019-2023
Hima Bindu Musunuru, MD
UPMC Passavant–McCandless
9100 Babcock Blvd.
Pittsburgh, PA 15237
bindhu2102@gmail.com
Phillip Pifer, MD, PhD
WVU Cancer Institute
1 Medical Center Dr
Morgantown, WV 26506
ppifer@hsc.wvu.edu
2018-2022
Andrew Keller, MD
University of Central Florida College of Medicine
Advent Health Cancer Institute
2501 N Orange Ave
Orlando, FL 32804
andrew.keller@knights.ucf.edu
Adam Richman, MD
University of Pittsburgh School of Medicine
Lipson Cancer Institute at Rochester General Hospital
1425 Portland Avenue
Rochester, NY, 14621
adam.h.richman@gmail.com
2017-2021
Ankur Patel, MD
The Ohio State University College of Medicine
Allegheny Health Network
Allegheny General Hospital
320 East North Ave.
Pittsburgh, PA 15212
patelak99@gmail.com
Joshua Rodriguez-Lopez, MD
Ponce Health Sciences University
VA Caribbean Healthcare System
10 Casia St.
San Juan, PR 00921
jlrodriguez2stu.psm.edu
2016-2020
Uzoma Iheagwara, MD, PhD
University of Pittsburgh School of Medicine
UPMC Horizon
2200 Memorial Drive
Farrell, PA 16121
iheagwarauk2@upmc.edu
724-983-7570
Diane Ling, MD
University of Pittsburgh School of Medicine
Keck School of Medicine at USC
USC Norris Cancer Hospital
Department of Radiation Oncology
1441 Eastlake Avenue
Los Angeles, CA 90033-0804
323-865-3050
2015-2019
Ronny Kalash, DO
Lake Erie College of Osteopathic Medicine
City of Hope – Mission Hills Radiation Oncology
15031 Rinaldi St. #100
Mission Hills, CA 91345-1207
Email: ronnykalash@gmail.com
2014-2018
Zachary Horne, MD
George Washington University School of Medicine and Health Sciences
Allegheny Health Network
Allegheny General Hospital
320 East North Ave
Pittsburgh, PA 15212
hornezd@gmail.com
Brian Gebhardt, MD
Medical College of Georgia at Georgia Health Sciences University
Good Samaritan Hospital
520 S. 7th St.
Vincennes, IN 475591
brian.gebhardt7@gmail.com
2013-2017
Mark Bernard, M.D.
University of Pittsburgh School of Medicine
University of Kentucky College of Medicine, Radiation Medicine
UK Medical Center MN 150
Lexington, KY 40536-0298
Scott Glaser, M.D.
Loyola University of Chicago Stritch School of Medicine
City of Hope National Medical Center
1500 E. Duarte Rd.
Duarte, CA 91010
Email: sglaser@coh.org
2012-2016
Beant Gill, MD
George Washington University School of Medicine and Health Sciences
Chesapeake Potomac Regional Cancer Center
11340 Pembooke Square, Suite 201
Waldorf, MD 20603
Email: beantgill.arm@gmail.com
John Austin Vargo, MD
West Virginia University School of Medicine
UPMC Hillman Cancer Center at Magee-Womens Hospital
300 Halket St.
Pittsburgh, PA 15213
Email: vargoja4@upmc.edu
2011-2015
Malolan Rajagopalan, MD
University of Pittsburgh School of Medicine
Mount Carmel Health System
Columbus, OH
Email: malolanr@gmail.com
2010-2014
Peyman Kabolizadeh, MD, PhD
Medical College of Virginia of Virginia Commonwealth University
Beaumont
18101 Oakwood Blvd – Lower Level
BH-D Radiation Oncology Dept
Dearborn, MI 48124
Email: peymanmcv@gmail.com
2009-2013
David A. Clump II, MD, PhD
West Virginia University School of Medicine
Chair, WVU School of Medicine Department of Radiation Oncology/WVU Cancer Institute,
WVU Health Sciences Center
1 Medical Center Dr.
Morgantown, WV 26506
Email: dclump@hsc.wvu.edu
2008-2012
Regiane de Andrade, MD
Faculdade de Ciencias Medicas de Santos
UCLA Radiation Oncology
200 UCLA Medical Plaza, Suite B165
Los Angeles, CA 90095
Email: rsdeandrade@gmail.com
Rodney E. Wegner, MD
University of Pittsburgh School of Medicine
Allegheny Health Network
Intercommunity Cancer Center
Monroeville, PA
Email: wegner.rodney@gmail.com
2007-2011
Sarahgene Gillianne DeFoe, MD
University of Pittsburgh School of Medicine
UPMC St. Margaret
Pittsburgh, PA
Email: gdefoe@gmail.com
2006-2010
Abhay Gokhale, MD
Tufts University School of Medicine
Mount Carmel St. Anne's Cancer Center in Ohio
Email: Abhay.gokhale@gmail.com
Simul Parikh, MD
Tulane University School of Medicine
Banner MD Anderson
Glendale, AZ
Email: Simul.parikh@gmail.com
2005-2009
Marsha Haley, MD
University of Virginia School of Medicine
UPMC
Email: Haleym@upmc.edu
2003-2007
Ajay Bhatnagar, MD
University of Pittsburgh School of Medicine
Cancer Treatment Services Arizona
Email: Abhatnagar@cancertreatmentservices.com
2002-2006
George Voynov, MD
University of Connecticut School of Medicine
Mercy Cancer Center Radiation Oncology in Des Moines, Iowa
Phone (Work): 515-643-8780
Email: gvoynov@yahoo.com
2001-2005
Matthew Carpenter, MD
Jefferson Medical College
Central Illinois Radiation Oncology Physicians
221 NE Glen Oak Ave
Peoria, IL 78229
609-672-5700
Email: matthew.carpenter@unitypoint.org
Anurag Agarwal, MD
George Washington University School of Medicine
Broward Health, FL
Email: aagarwal@browardhealth.org